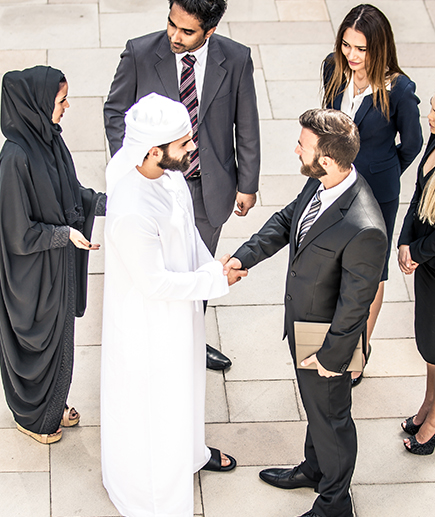 Who We Are
Planning Today for a Secure, Sustainable Tomorrow
Our role is to facilitate the development of the energy sector in Abu Dhabi in order to support the economic, environmental, and social sustainability requirements of the emirate, both today and into the future, as part of the Abu Dhabi 2030 vision, which aims at establishing a robust and secure society with a sustainable economy.
683,263,523 MBTu
Gas Consumed
94,506 GWh
Energy Generated (Including Solar and Nuclear)
17,957 MW
Assets Available Capacity
1,203 Million M3
Water Produced
219,946 MIG
Drinking Water Consumption
4 Nuclear reactors
supply up to 25% of the UAE's electricity
Business Sectors
Integrating excellence, creativity and innovation in all energy sectors
The Department of Energy aims to be a pioneer in all fields of energy in the Emirate of Abu Dhabi, and to achieve comprehensive and sustainable development that is fully compliant with the emirate's legislation.
LEGISLATION AND COMPLIANCE
Integrating excellence
The Department is responsible for issuing legislation to regulate and guarantee the secure supply to customers aligned with local and global levels of services. In addition, it is the Department responsible for issuing license to service providers and suppliers.
Economic Regulation
The Abu Dhabi water and electricity sector is structured on a 'si...
Laws and Regulations
The Abu Dhabi Energy Sector is governed by the following Laws: •...
Licensing
One of the responsibilities of the Licensing and Compliance secti...
Compliance
License Compliance 2014 - 2018 Under Article (55) (2) of Law No....