Chairman of the Department of Energy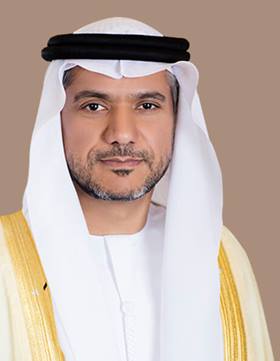 HE Eng. Awaidha Murshed Al Marar
Chairman of the Department of Energy
His Excellency Eng. Awaidha Murshed Ali Al Marar is Chairman of the Abu Dhabi Department of Energy (DoE), the government body mandated to enable the UAE capital's energy transition towards a more sustainable future.
His appointment to one of the most important and pioneering leadership roles within Abu Dhabi's energy sector draws from his vast sector expertise to guide the DoE since inception as it formulates and implements public policies to create an ecosystem that enhances Abu Dhabi's energy security.
HE Al Marar is also a Member of the Abu Dhabi Executive Council working closely with other local authorities to ensure the optimisation of energy resources in enhancing Abu Dhabi's competitiveness.
He additionally serves on the boards of the Abu Dhabi National Oil Company (ADNOC), Emirates Nuclear Energy Corporation, Nawah Energy Company and Barakah One in an advisory capacity besides providing counsel as a member of the Supreme Committee of the Water and Electricity Sector. Previously, he gained critical exposure to the world of management, policy-making and regulation at Abu Dhabi Department of Municipalities and Transport, Musanada and ADNOC.
HE Al Marar holds a Bachelor's degree in Civil Engineering from the University of Arizona, USA and an MBA from the UAE University's College of Business and Economics.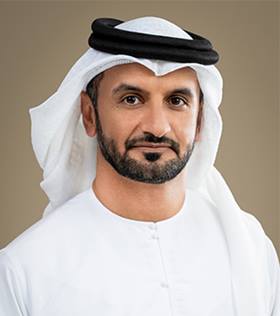 HE Eng. Ahmed Mohammed Belajer Al Rumaithi
Undersecretary of the Department of Energy
H.E. Eng. Ahmed Mohammed Al Rumaithi is Undersecretary of the Abu Dhabi Department of Energy (DoE) since November 2021. He leads the DoE's efforts that underpin Abu Dhabi's strategic approach to clean energy transition, addressing climate change, energy and water security and other sustainable development priorities. In his capacity, he is empowered to develop medium and long-term energy strategies, policies, and regulations to drive the emirate's energy sector transformation into a system that enables sustainable socio-economic development in line with the objectives of the UAE Energy Strategy 2050 and the UAE Net Zero by 2050 initiative.
Since 2008, Undersecretary Al Rumaithi has demonstrated a track record of delivering some of the world's biggest and most successful clean energy infrastructure projects including the first peaceful nuclear power plant in the Middle East and one the largest single-site operating PV solar power plant in the world.
His Excellency was a founding executive of Abu Dhabi's nuclear program since its inception in 2008 and served as Deputy Chief Executive Officer at Emirates Nuclear Energy Corporation (ENEC) between 2015 and 2021, with full accountability for the delivery of the Barakah Nuclear Power Plant comprising four 1400 MW units that will generate 5.6Gw of clean electricity and is expected to cover 25% of the UAE power demand.
A well-established clean energy leader in the UAE, His Excellency has also been serving as the Chairman of Noor Abu Dhabi, the emirate's 1,2GW flagship stand-alone operational solar photovoltaic plant, since 2018.
Undersecretary Al Rumaithi has overseen strategic energy and infrastructure projects at the Abu Dhabi Executive Council and prior to this, he has led environment and energy efficiency projects for Abu Dhabi Gas Industries Ltd. (GASCO).
His Excellency holds a bachelor's degree in Environmental Engineering from Liverpool John Moores University in the UK and a master's degree in Quality Management from Wollongong Australian University in Dubai. In addition, he has completed several executive leadership training programs at prominent institutions such as Harvard Business School, London Business School, Wharton School, and MIT.