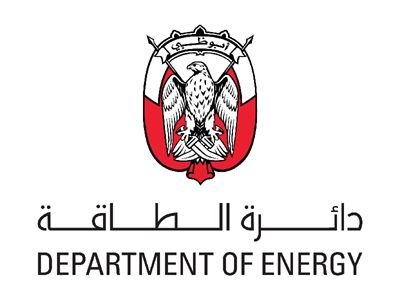 His Excellency Eng. Awaidha Murshed Al Marar, Chairman of the Department of Energy in Abu Dhabi (DoE), affirmed that the empowerment of women is a priority established by the Founding Father, the late Sheikh Zayed Bin Sultan Al Nahyan, highlighting that ever since the establishment of the UAE, the country's wise leadership has recognised that women are essential contributors to its development in all fields.
Speaking on the occasion of Emirati Women's Day, His Excellency said: "Emirati women are a source of inspiration and pride for everyone in our great nation, with their accomplishments a testament to the pivotal role they play in every area of life."
"Thanks to the directives of the wise leadership and the patronage of Her Highness Sheikha Fatima bint Mubarak, President of the General Women's Union, Supreme Chairperson of the Family Development Foundation, and the President of Supreme Council for Motherhood and Childhood, female Emiratis have become a global model for the modern, successful and inspiring woman who combines professional responsibilities with a dedication to raising the next generation."
His Excellency added: "Emirati women possess enormous capacities that qualify them to play a greater role in the nation's march towards development and prosperity. They are assuming numerous leadership positions and are actively contributing to shaping the future of the nation by finding solutions to the challenges facing the UAE. By furthering the empowerment of women agenda, the UAE will witness substantial steps forward and remain a symbol of progress, development and advancement to the world."
Al Marar continued: "Emirati women were at the forefront of our first line of defence in the fight against COVID-19. They are also major contributors to the technical and scientific achievements of the UAE, the most significant of which is the recent successful launch of the Hope Probe to explore Mars."
His Excellency highlighted that Emirati women play a major role in the energy sector in Abu Dhabi, with many highly trained female cadres representing an important tributary to the development of the sector at all levels. He stressed that the DoE provides all means of support for women working in the sector to assume leadership and enhance their contributions to the development of the entire energy ecosystem.
His Excellency revealed that women represent 44 per cent of the workforce in the Department of Energy of which 89.5 per cent are Emirati, and that the department is striving to enhance this percentage in order to advance the aspirations of Emirati women.
His Excellency Eng. Awaidha Murshed Al Marar expressed his gratitude and appreciation to each and every Emirati woman, stressing that they bear the future of the UAE. He said that with their invaluable contributions, the march of success will continue across the country unabated.