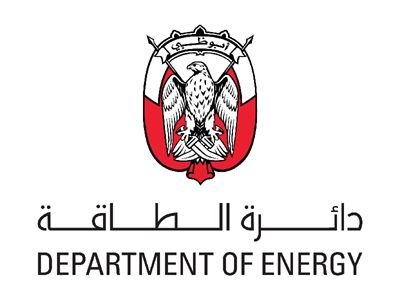 The Abu Dhabi Department of Energy (DoE) has announced several clean energy and water projects that will reduce CO2 emissions in the Emirate of Abu Dhabi, as part of its participation in the Abu Dhabi Sustainability Week (ADSW) 2023. It is the Principal Partner of the event for the fifth time in a row.
The DoE aims to emphasise the Emirate's sustainability and energy transition leadership among global industry and governmental delegates, as Abu Dhabi continues to build a sustainable future and move towards its 2050 net zero goals.
This year, the DoE will showcase its 'Clean Energy Strategic Target 2035' in partnership with Environment Agency - Abu Dhabi, which envisages 60 per cent of Abu Dhabi's electricity being generated from clean and renewable sources by 2035, and up to 75 per cent reduction in carbon emissions per MWh produced by the electricity sector. This target is considered the first legally binding clean and renewable energy target in the Middle East and is part of an ongoing energy transition in Abu Dhabi.
His Excellency Eng. Ahmed Mohammed Al Rumaithi, Undersecretary at the Department of Energy, said: "I am delighted to see the on-ground developments and key projects that were accomplished as per the vision of the UAE's wise leadership and the cooperation between all concerned parties. Abu Dhabi's key clean energy and water projects are a culmination of the DoE's strategic direction for the sector, which focuses on increasing decarbonisation and use of clean and renewable energy, underpinning Abu Dhabi's sustainable economic growth.
H.E. Al Rumaithi added: "ADSW 2023 provides us a wonderful opportunity to build upon Abu Dhabi's success in creating a safe and dependable energy and water ecosystem. As a global platform, it enables participants and visitors from around the world to discover the energy sector in the UAE and to explore our achievements and experiences in this field."
At ADSW 2023, the DoE will highlight several strategic projects that exemplify Abu Dhabi's safe, dependable, and affordable energy transition. The Barakah nuclear plant will prevent the release of 21 million tonnes of carbon emissions each year after completion of all four units in 2024. Abu Dhabi's Reverse Osmosis desalination projects, including Taweelah RO, will provide an annualised emissions reduction of 4,000,000 tonnes of CO2 equivalent by 2027. The Al Dhafra project is a 2GW solar PV plant with annualised estimated emissions reduction of 2,400,000 tonnes of CO2 equivalent, to be completed in 2023. The Noor Abu Dhabi PV Solar Plant reduces CO2 emissions by one million tonnes annually and the Al Ajban solar project will yield annualised estimated emissions reduction of 2,400,000 tonnes of CO2 equivalent once complete.
The DoE stand at ADSW 2035 contains six key sections. In the first section, the DoE showcases its Energy Cube, a model that integrates the entire value chain of the energy sector in the Emirate of Abu Dhabi. With a comprehensive view of the energy system for policy makers, business leaders and investors, it provides an overview of the future until 2050.
The second section focuses on strategic 'Abu Dhabi Projects' in the field of energy and water, and is themed 'Powering Our Economy, Sustaining Our People, Protecting Our Environment.' It features a map of Abu Dhabi with its mega projects, including Shams 1, Taweelah Reverse Osmosis IWP, Noor Abu Dhabi solar plant, Barakah Nuclear Energy Plant, Masdar City, Al Dhafra, and Large-Scale Energy Storage.
The third section focuses on 'Policies & Regulations' that were issued by the DoE, and sheds light on the DoE's efforts as the regulator responsible for issuing strategies and polices that ensure an effective transition for the energy sector in Abu Dhabi.
The fourth section is about the road to Net Zero, where the DoE promotes sector and economic growth for a more sustainable society. It also highlights initiatives that aim to achieve climate neutrality.
The fifth section brings together Abu Dhabi Entities that that are working on common initiatives with the DoE. These entities include ADDA, SCAD and DED. HE Ahmed Mahmoud Fikri, Director General of the Statistics Centre-Abu Dhabi (SCAD), stated: "Abu Dhabi Sustainability Week is an important occasion to stimulate cooperation, discuss sustainability agenda and take actions to achieve a sustainable future by accelerating and increasing partnerships between different parties."
HE said: "The Statistics Centre - Abu Dhabi (SCAD) and the Department of Energy (DoE) have established a strong partnership under the decentralised statistical ecosystem that enhances statistical maturity in Abu Dhabi and ensures a sustainable production of high-quality indicators that satisfy the statistical requirements of various users."
Fikri added: "SCAD pursues its efforts to empower the government entities in Abu Dhabi through capacity-building initiatives to collect and analyse data with the aim of producing reliable statistical indicators which support decision-makers in furthering development plans for Abu Dhabi's economic, social and environmental fields."
The sixth section offers an interactive experience about DSM and Energy Efficiencies, providing tips and guidelines about ways to conserve energy and water. It helps increase awareness about energy conservation and protecting natural resources for future generations.
Now in its 15th year and organised in Abu Dhabi by Masdar, ADSW is a global initiative championed by the UAE to accelerate sustainable economic, social, and environmental development. This year's edition will be the first major global sustainability event to take place since COP 27 in Egypt and is themed 'United on Climate Action towards COP 28.'