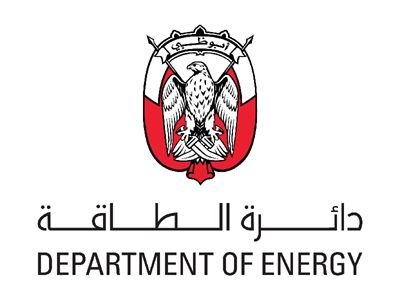 Abu Dhabi Department of Energy (DoE) is to participate in the World Utilities Congress 2023, which will be held from 8-10 May at Abu Dhabi National Exhibition Centre (ADNEC), once again demonstrating its support for this influential global event as 'Sustainability Partner'. The DoE pavilion is located in Hall 5, stand 5110, where it will showcase the most important recent policies and regulations launched with some of its strategic partners from both the public and private sector.
The DoE continues its leading role in the UAE's energy transition, its sights firmly fixed on a sustainable future for all, fully aligned with the country's net zero goals for 2050. It develops, implements and upholds strategies, policies and regulations that promote economic growth while protecting the environment, in conjunction with multiple stakeholders from government entities and private sector organizations. The Department also works tirelessly in education and raising consumer awareness regarding issues of energy efficiency and best practices, which reduce spend and minimise environmental disruption.
Since its establishment in 2018, the DoE has been active as a leader in global dialogue on negating climate change, focused on the development of climate-friendly solutions that support national and international efforts to achieve carbon neutrality. DoE representatives will be available at the Department's stand throughout the three days of World Utilities Congress, as well as participating in talks, dialogue sessions, presentations, strategic workshops, meetings and media activities across the entire event programme.
In only its second year, the World Utilities Congress has already established itself as a crucial platform for exploring the latest products, innovations and technologies in the global utilities sector. It brings together the world's most influential leaders and legislators in the water and energy sectors, facilitates dialogue and information exchange, while promoting their roles in research, development and implementation of positive solutions, products and services in the market.
This year's Congress will focus on sustainability, especially clean energy production, flexible transmission and distribution networks, water management and desalination, utility operations, and consumer issues. Large numbers of number of world leaders and ministers will be in attendance, as well as policy makers, experts, investors, entrepreneurs and youth representatives from all over the world.