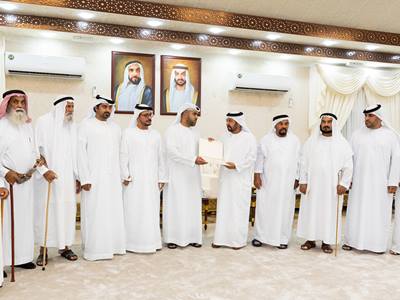 The Abu Dhabi Gas Safety Committee at the Department of Energy (DoE) proudly organized a series of impactful workshops under the theme "Ensuring Safe Gas Supplies and Applications." Aimed at bolstering gas safety awareness and practices within the community, the workshops were meticulously designed to cater to various segments of society.
The initiative commenced with an initial workshop focused on empowering gas inspectors from diverse government bodies in Abu Dhabi, the capital of the UAE. Led by Engineer Abdul Rahman Al-Alawi, the Director of Health, Safety, and Environment at DoE, this workshop emphasized the indispensable role of inspectors in identifying hazardous practices during inspection operations. Participants were educated on effective corrective measures and the vital importance of promptly reporting high-risk situations or violations to the Committee.
Simultaneously, a second workshop was conducted at the Mufleh Aayed Al Ahbabi Majlis in Al Ain, dedicated to villa and home residents. This session was dedicated to educating the community about the safe handling and usage of gas cylinders. With a focus on responsible practices, participants gained insights into corrective actions necessary to ensure their safety.
Engineer Abdul Rahman Al-Alawi highlighted the unwavering commitment of the Abu Dhabi Gas Safety Committee to executing inspection and awareness campaigns according to the established plan. These initiatives are strategically aligned with internationally recognized best practices, demonstrating Abu Dhabi's dedication to community welfare and hazard prevention. He extended gratitude to the committee's government entity members for their invaluable collaboration, contributing significantly to the success of the endeavor.
Both workshops concentrated on delivering indispensable advice and guidelines related to the application of liquefied petroleum gas systems. These guidelines were tailored to the distinct classifications and usages of each system, ensuring relevance and practicality. Participants gained a comprehensive understanding of the committee's forthcoming responsibilities in further enhancing community safety and property security.
In conjunction with the ongoing Gas Supply and Application Safety awareness campaign, the Abu Dhabi Gas Safety Committee has undertaken field inspections covering over 2,800 buildings. This proactive effort is scheduled to conclude within a six-month timeframe, focusing on identifying high-risk violations and promptly implementing corrective measures. This campaign serves as a testament to Abu Dhabi's unyielding dedication to maintaining the utmost safety and security standards for its residents.