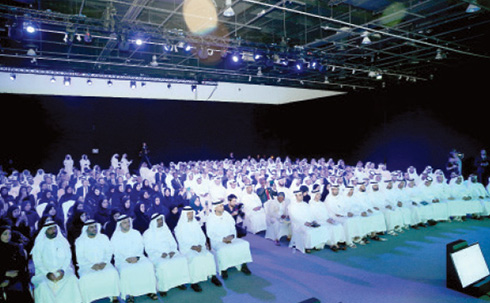 The Department of Energy— Abu Dhabi, held Zayed Energy Retreat titled "A New Energy Era" during the retreat held by the Department for its affiliate entities working in the sector
During a two-day event, the department discussed its latest developments and plans as well as the details of its orientation towards achieving the vision of the capital to build a reliable and safe society as well as a competitive and sustainable economy.
The department's strategy reflects the vision of the Abu Dhabi being designed to direct the growth and development of the Emirate's sustainability where it has reorganised its priorities and set strategic goals in coordination with the concerned entities taking into consideration three main pillars; supply security, sustainability and affordability to support the new orientation of the sector and to enable operating companies.
The subject strategy is based on three main pillars: supply security, sustainability and affordability to ensure the constant development of Abu Dhabi, as the department seeks to achieve the goals of its strategic plan through a series of eight main goals and 32 initiatives to be monitored and evaluated constantly using performance indicators and periodic reports to ensure proper work progress and smooth execution of the plan.
The first goal is to create and promote the future vision of the energy sector in the Emirate of Abu Dhabi to support the Vision 2030. The second goal is to provide a strategic orientation that fulfills supply security, environmental sustainability and affordability. The third goal calls for maximising value relating to economy in terms of the use of natural resources. The fourth goal encourages and promotes constant development.
The fifth goal calls for ensuring the transparency of financial and regulatory reporting. The sixth goal seeks to promote capacity building at all levels of the sector and supports the development of local skills. The seventh goal encourages creating an operational model for the sector along with achieving maximum use of merging processes.
The eighth goal seeks to raise awareness with goals among customers and the groups of main partners and to ensure understanding the same.