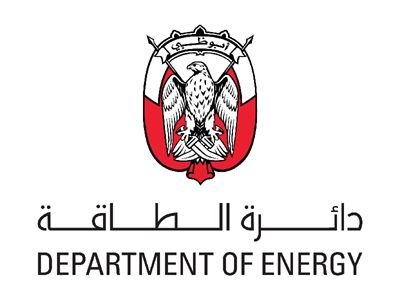 The Abu Dhabi Department of Energy (DoE) Youth Council hosted a Youth Circle on 'Behavioural Change for Energy & Water Efficiency', in a bid to engage the youth in DoE's efforts to promote energy and water conservation in the community and ensure sustainability.
The event brought together 200 young participants from around the UAE, including school and university students, as well as young professionals. The Youth Circle's main objective was to highlight the role of youth and crowdsource their innovative ideas to drive behavioural change towards efficient energy and water usage. The session underlined the DoE's efforts and plans to lead this change and promote a culture of conservation, shedding light on behavioural science and its potential to drive the sustainability agenda in the UAE.
In his opening remarks, Eng. Ramiz Hamdan Ragheb Alaileh, Director of Sustainability and Energy Efficiency at DoE, said: "The United Arab Emirates has set an exemplary model for engaging and involving youth in decision-making. Today's Youth Circle is an example of those platforms where youth can share their views on energy and water efficiency and discuss how our behaviours can be the solution to the ever-growing challenge of high consumption."
"Our youth are becoming increasingly committed to sustainability and the fight against global warming…The Department of Energy has grouped youth under a separate consumer segment when we designed our behavioural change programme and planed the various short- and long-term interventions," Alaileh added. "Today, we want to encourage you to lead behavioural change initiatives within your homes and communities. Your ideas and solutions for energy and water efficiency in Abu Dhabi are extremely important to us and will be used to inform the development of more behavioural change interventions in the future."
The Youth Circle included a panel discussion moderated by Ms. Abeer Al Mansoori, Sustainability and Energy Efficiency Specialist and a member of the DoE Youth Council, and featuring Eng. Mohammed Al Hadhrami, Senior Sustainability and Energy Efficiency Specialist at DoE; Maryam Al-Hammadi, Enterprise Risk Senior Specialist and a member of the DoE Youth Council; Shaikha Al Hosani, Outreach Senior Officer at Masdar and a manager of the Youth 4 Sustainability (Y4S) Programme; Abdulla Al Junaibi, Senior Emergency Preparedness Engineer at Nawah Energy Company and Chairman of the Barakah Youth Council; and Shannon Graham, Director in Guidehouse Energy Practice and expert in utilizing behavior science to promote energy efficiency in the utilities sector.
Discussions
Mohammed Al Hadhrami kicked off the Youth Circle discussions with presentation highlighting energy behavioural change aspects within the community and the different sectors. , Al Hadhrami outlined water and electricity consumption patterns in Abu Dhabi residential facilities, highlighting numerous elements that affect consumption, most notably household appliances, the use of modern technology, traditions and culture, and awareness of the importance of water and energy conservation.
Community engagement and cooperation with conservation efforts is key for supporting sustainable development, asserted Al Hadhrami, stressing that changing consumption behaviours is down to two elements, the first being the extent of the influence that society has on individuals, while the second implies finding ways to transform rationalization of consumption into a spontaneous behaviour or personal practice. The speaker also stressed the importance of leading children by example by exercising such behaviours around them, prompting them to embrace the same behaviours effortlessly, which, in turn, helps establish hem as social norms and a community culture.
Al Hadhrami cited His Highness Sheikh Mohamed bin Zayed Al Nahyan, Crown Prince of Abu Dhabi and Deputy Supreme Commander of the UAE Armed Forces, who called on the community to restrain the habit of excess. This compels society to move towards conservation practices and promote them as a community culture to ensure a better future for the country and its upcoming generations. Al Hadhrami showcased many of the DoE's initiatives and efforts to guide the community.
A panel discussion followed and started with soliciting views on the shift in consumption patterns following the COVID-19 pandemic. Panellists noted that the earliest stages of the crisis saw a significant increase in water and energy usage in the residential sector, with a drop in consumption in the government and private sectors due to a majority of employees working remotely as precautionary measures and lockdowns were implemented. This created an opportunity to reach a wider segment of the population, analyse their consumption patterns, and determine the best solutions to enhance communication with the community, engage them in sustainability efforts, educate them about the risks of climate change, and motivate and guide them to preserve the environment.
The session went on to explore the role that behavioural change and awareness programmes play in driving the Abu Dhabi Demand Side Management and Energy Rationalisation Strategy 2030, which aims to reduce electricity consumption by 22% and water by 32% by 2030. Panellists noted that rationalising consumption brings numerous economic benefits for the energy sector, as well as for individuals, who can benefit from lower electricity bills, setting new social norms that drive them to reduce their consumption of water and energy.
Participants cited numerous challenges facing Abu Dhabi in changing consumption patterns, chief among them being the awareness about the importance of energy and water. With that in mind, stakeholders from the energy sector increasingly rely on the youth and community members, selecting a number of individuals to be trained to lead the change and promote sustainability. This course of action is similar to the programmes in Masdar City, where initiatives and workshops are held to empower a new generation of future sustainability leaders who raise community awareness about climate issues and environmental preservation in Abu Dhabi and the UAE.
Participants unanimously agreed that air conditioning is one of the most important factors affecting consumption patterns, given the high, nearly year-round demand for it. AC alone makes up about 70% of electricity consumption in homes during summer and improving AC use behaviour is an effective solution to ensure sustainability in the energy sector in Abu Dhabi.
Crowdsourcing Youth Ideas
The final portion of the event consisted of an interactive session exploring potential solutions for behavioural change and conservation. The discussion sought to crowdsource ideas and insight by posing a set of questions to the audience with an opinion poll targeting youth.
More than 50% of participants believe that lack of awareness, social customs, and hot weather are the main challenges to energy conservation in the UAE. They noted that young people are doing their best to balance their needs with efforts to rationalise energy and water consumption. Participants also saw that needlessly leaving the air conditioner on and setting it to the lowest temperature were among the worst energy consumption habits in Abu Dhabi.
Respondents unanimously agreed that the leading objective from rationalising consumption is achieving sustainability, preserving the environment, and securing a better future. The youth also explored the important work that relevant authorities do to steer the public towards conservation when engaging in activities such as washing cars, in addition to addressing the heavy use of water at water parks, among other practices.
Having smart systems that can inform consumers about their consumption patterns more accurately is very important, young participants noted, adding that this would help the public improve their behaviour to meet sustainability goals. Data from these systems can then be used in designing awareness initiatives and programmes for the community.
A majority of respondents also said that social media, schools, and universities are the best communication channels to reach young people and raise their awareness about conservation, sustainability, and preservation of the environment, coupled with constant communication from leaders and decision-makers to give more weight to these critical issues.