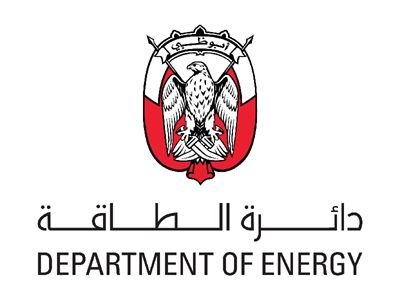 His Excellency Eng. Mohammed bin Jarsh Al Falasi, Undersecretary of the Abu Dhabi Department of Energy (DoE), stated that an integrated approach to water management is essential for developing water resources and enhancing water security in the emirate. "The Abu Dhabi Department of Energy works in partnership with various stakeholders to enhance water and energy efficiency in order to ensure security of supplies and reach a balance of water supply and demand in the future," he explained.
"The water agenda is a top priority around the world," H.E. continued. "It is key for achieving sustainable development, particularly in light of the worsening effects of climate change and the frequent major droughts that threaten many communities, leaving them without reliable access to clean, potable water."
"Abu Dhabi and the UAE focus on enhancing water security by setting the foundations and implementing strategies to preserve natural groundwater resources, while relying on water desalination to provide drinking water and meet demands from the agricultural, industrial, and other sectors," H.E. Al Falasi noted. "At the Department of Energy we develop the regulatory frameworks for the water sector and implement policies that support water conservation, , water use efficiency, , and promote the use of recycled water to diversify resources, and ensure water sustainability today and in the future."
"With that in mind, the DoE launched the Recycled Water Policy with a set of objectives that are in line with national strategies for water security, including raising the percentage of recycled water use to 100% by 2030, which helps to significantly extend water supply reserves and save groundwater in the Emirate of Abu Dhabi," H.E. added.
"The UAE is the second largest producer of desalinated water in the world," the DoE Undersecretary pointed out. "with that in mind, Abu Dhabi applies international best practices in water management. As a key partner in the Abu Dhabi Integrated Water Resource Management Plan (IWRM) 2021-2030, which has been launched by the Environment Agency – Abu Dhabi recently, DoE is developing a techno-economic integrated water model, and a governance framework for IWRM that promotes integration, effectiveness, sustainability, resilience, and community trust and engagement."