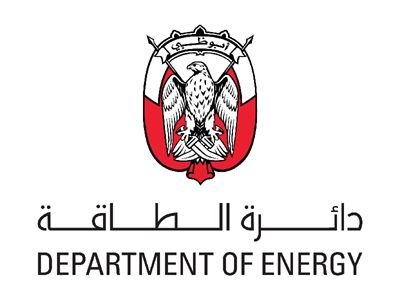 His Excellency Eng. Awaidha Murshed Al Marar, Chairman of the Abu Dhabi Department of Energy (DoE), stated that strengthening and developing the water sector is a strategic priority for the Emirate of Abu Dhabi to ensure security of supply and sustainable development.
Commenting on the occasion of World Water Day, H.E. Al Marar said: "Abu Dhabi and the UAE face many challenges due to the scarcity of natural water resources. This is the case in numerous countries around the world, which creates tremendous pressure on the water sector, especially in light of the increasing demand for water driven by various economic, social, and industrial activities. Global demand for water is expected to increase by 20% to 30% by 2050, compared to current consumption levels."
"Water sustainability is a common global objective," H.E. continued. "Water is a matter of utmost priority for our wise leadership and at the Abu Dhabi Department of Energy, we implement the emirate's vision by boosting efficiency in water production, and ensuring the highest sustainability standards are applied. To enhance water security, Abu Dhabi works actively on diversifying its water sources through deployment of desalination technologies, expanding the uses of recycled water, and benefiting from surface water to mitigate for ground water depletion."
The DoE Chairman indicated that Abu Dhabi relies on desalination to provide drinking water, noting that irrigation alone accounts for nearly 70% of total water consumption. "Abu Dhabi is home to 9 desalination plants with a total production capacity of 960 million imperial gallons per day," H.E. revealed, noting that better water management and an increased focus on Integrated Water Resource Management with more efficient, sustainable allocation and usage, are essential to drive sustainable socio-economic development.
"Abu Dhabi is committed to supporting global efforts towards water sustainability. The emirate has a strong network of global partners to collaborate with to develop effective and balanced water management policies that meet the requirements of future development while better utilising and preserving natural resources to enhance water, food, and environmental security," H.E. Al Marar concluded.