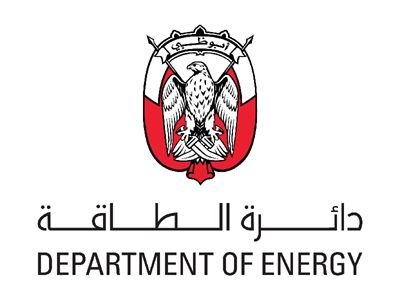 The Abu Dhabi Department of Energy (DoE) has today unveiled the Abu Dhabi Demand Side Management and Energy Rationalization Strategy (DSM) 2030 to provide significant economic, system reliability and environmental benefits in line with Abu Dhabi Vision and relevant UAE national strategies.
The announcement was made during a press conference held jointly by DoE and the Abu Dhabi Quality and Conformity Council at the sidelines of the 24th World Energy Congress.
The Strategy addresses supply and demand issues through a 9-programme multi-stakeholder approach that has a high potential to reduce electricity consumption by 22 per cent and water consumption by 32 per cent by 2030.
The reduction targets have been determined against the Business-as-Usual (BaU) baseline consumption of 2013 using a top-down approach to define the DSM Strategy goals until 2030, and a bottom-up approach to evaluate programme achievements against the set targets.
With Abu Dhabi's energy demand projected to increase steadily over the next decade and consumption rates projected to increase by 1.4 per cent each year until 2035, energy efficiency and rationalisation present key solutions to energy and climate change concerns. In the context of Abu Dhabi, a rising population and growing economy have been the key factors driving the increase in peak power demand which grew by an average of 8.3 per cent per year between 2007 and 2017. The growth in demand has largely come from a range of industrial and business sector activities and increased exports to the smaller Northern Emirates. With this, the need to optimise the system demand and rationalise consumption has become a priority.
"The wise leadership of Abu Dhabi has recognised the challenges facing our energy sector and outlined measures to diversify the emirate's energy mix and boost its energy efficiency in the Plan Abu Dhabi 2030, ensuring a safe, reliable and sustainable system for the future. Several initiatives in these areas have been launched by different entities over the past decade, but what is new with the Abu Dhabi DSM Strategy 2030 is its unique integrated approach that links all elements into a coherent energy efficiency programme," said H.E. Awaidha Al Marar, Chairman of the Abu Dhabi Department of Energy.
H.E. added: "Launching the Abu Dhabi DSM Strategy 2030 during the 24th World Energy Congress is a great opportunity to showcase the emirate's continuous efforts to lead the transition towards a secure, reliable and sustainable energy system in line with Abu Dhabi Vision and the UAE national agenda to support UN Sustainable Development Goals and accelerate the Paris Agreement climate change objectives. Importantly, we established an Energy Efficiency and Consumption Rationalization Committee for the emirate to ensure all stakeholders are involved and consulted throughout the process. Together, we were able to design a DSM Strategy that is focused on cost effective solutions to enhance energy security, reduce the energy supply and demand gap and mitigate climate change impacts while promoting sustainable economic development."
The 9 core DSM programmes include: Building Retrofits, Demand Response, Efficient Water Use / Re-use, Building Regulations, Street Lighting, District Cooling, Standards & Labels, Energy Storage, and Rebates & Awareness.
H.E. Falah Al Ahbabi, Chairman of the DPM Said: "Since 2010, the UAE's wise leadership has worked to address the challenges related to the rise of urbanisation, particularly the challenges in energy and water consumption. To alleviate these challenges, Estidama building guidelines, advanced energy-saving technologies and strategies have been introduced. Estidama represents the first initiative of its kind and is widely considered as the best-practice benchmark for sustainable urban development in the MENA region, with much of its integrity stemming from the "Pearl Rating System". This system provides building design ratings, construction and operation ratings to assess the overall completion of buildings, villas and communities. So far this initiative has already helped save 45% of water and 55% of energy consumption."
"The DPM's Streets Lighting project is one of the most prominent sustainable infrastructure projects in the Emirate, which has already generated significant results. As part of the project, the DPM has been actively replacing traditional lighting with smart LED lighting across the streets and public areas of Abu Dhabi. This alone has contributed to a 60% reduction in energy demand over the next 20 years. It will also reduce CO2 emissions by 75%, making Abu Dhabi one of the most sustainable cities in conserving energy from street lighting."
H.E. Dr Hilal Humaid Al Kaabi, Secretary-General of the Abu Dhabi Quality and Conformity Council, said: "The Council's vision revolves around enhancing infrastructure and empowering the Emirate of Abu Dhabi to excel on a global scale. We are committed to this objective and will be working to achieve it by actively contributing to the Abu Dhabi Demand-Side and Energy Rationalisation Strategy 2030 with a bundle of product and individual conformity programmes, most notably, the Air/ Water Cooled Air-Conditioning Conformity Scheme; Eco-Friendly Unitary Air Conditioning Systems Conformity Scheme; Electric Car Charging Stations Conformity Scheme; and the Outdoor LED Lighting Conformity Scheme, which has had a significant effect on cutting energy consumption for cooling demand and street lighting. Furthermore, the Council has set professional standards for energy-sector workers to ensure their safety and security, while also guaranteeing the best results in terms of installation and periodic maintenance."
The 9-programme Abu Dhabi DSM Strategy 2030 promotes energy conservation by influencing end-user consumption behaviours. H.E. Mohamed Bin Jarsh Al Flaasi, Undersecretary of the Abu Dhabi Department of Energy, said: "The Strategy contributes to national efforts for energy security by reducing dependency on external supply and mitigating price volatility risks, promotes environmental sustainability by introducing advanced energy-saving technologies and methods, and enhances energy efficiency capabilities through efficient DSM programme management tools and by supporting programme owners to achieve strategy goals."
The Abu Dhabi Department of Energy (DoE) is Host Sponsor of the 24th World Energy Congress taking place in the UAE capital from 9-12 September 2019. Under the theme Towards A New Energy Era, the DoE Exhibition Stand A10 in ADNEC offers visitors an interactive experience through five high-tech zones showcasing the various developments in Abu Dhabi's energy sector as the emirate leads an ambitious journey towards a sustainable future. The Energy Efficiency Zone showcases the key components of the Abu Dhabi DSM 2030 Strategy and details of its 9 core programmes.