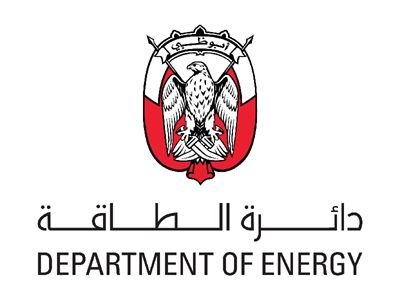 Abu Dhabi Department of Energy, DoE, the government entity in charge of ensuring the energy sector's excellence and sustainability in the emirate and official partner of the Special Olympics World Games Abu Dhabi 2019, launched the "Sustainable Energy at The Venues" initiative as part of its "Powering the Olympics" campaign.
The campaign seeks to create a solar power plant in Zayed Sports City to provide up to 50 percent of the energy required to operate the interactive and entertainment platforms set up by the department for the duration of the event.
DoE Chairman, Awaidha Murshed Al Marar, said, "Our initiative to enhance energy efficiency at the Special Olympics World Games Abu Dhabi 2019 is part of our wider campaign as an official partner to support the event, and consequently, bolster the UAE's status as a prime destination for major global events. It is also an ideal platform for us to deliver our message and highlight objectives for the energy sector to all segments of the community, and engage them in sustainable development efforts, in line with the vision of our wise leadership and the objectives of the UAE Centennial 2071 Plan and the Abu Dhabi Vision 2030, which aims to build a secure and sustainable economy."
Meanwhile, the department's Under-Secretary, Mohammed bin Jarsh Al Falasi, said, "The Abu Dhabi Department of Energy will provide visitors to Zayed Sports City with information regarding the solar power plant in an effort to educate the community about the benefits of shifting towards clean energy.
The DoE will also be highlighting Abu Dhabi and the UAE's contributions to the green economy and clean energy sector, which serve the objectives of the UAE Energy Strategy 2050 to improve consumption efficiency among individuals and institutions by 40 percent, increase clean energy's share of the UAE's energy output to 50 percent, and achieve savings of AED700 billion by 2050.
Al Falasi explained the various components of the facility, which consist of three rows of solar cells, including 57 photovoltaic solar panels, with a total voltage that exceeds 700 volts. The plant has an 18.5 kW peak, which is equivalent to planting 338 trees in ten years and cutting carbon emissions by about 13 tonnes.
The "Powering the Olympics" initiative is based on four key pillars: participation, sustainability, interaction, and strength, each of which includes a range of initiatives and events.