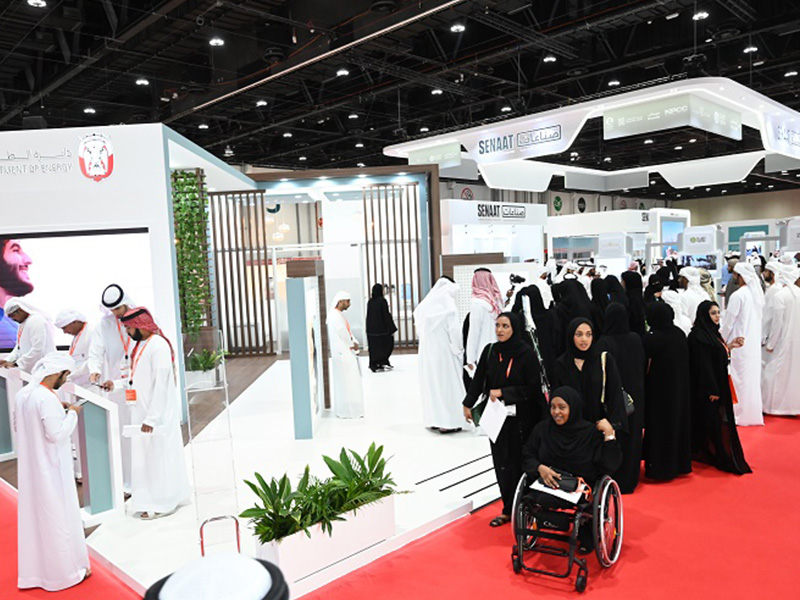 Enlisting positions in various categories, DoE takes part in the 14th edition of the career fair to support Emiratisation and attract top talent to its fold
The Abu Dhabi Department of Energy (DoE) is inviting Emirati jobseekers, Emirati professionals and Emirati high school students to visit its stand at TAWDHEEF 2020 and avail of the career opportunities at the department.
DoE's participation in the annual job fair TAWDHEEF goes to show the department's commitment to Emiratisation to build a competitive knowledge economy in the UAE.
DoE has job openings in a number of directorates/units including Policy Development, Executive Affairs, Strategic Affairs and Financial & Admin. Candidates with relevant qualifications are invited to explore exciting opportunities to work for one of the leading government entities in Abu Dhabi.
Currently, 74% of DoE's staff is Emirati. The Department has also set goals to exceed 80% by the end of 2020 contributing to the overall Emiratisation process in Abu Dhabi and the UAE.
Offering vacancies across various functions, DoE will be accepting registrations from Emirati professionals and graduates at stand (H2.C20) at the 14th edition of TAWDHEEF Exhibition taking place at ADNEC (Abu Dhabi National Exhibition Centre) from January 27 to 29, 2020.
DoE has been furthering the cause of Emiratisation by offering top level career opportunities to new entrants and experienced personnel. It offers its employees an excellent platform to further their career prospects and develop into world-class professionals.
DoE supports events such as TAWDHEEF that offer a range of training and employment opportunities to nurture Emirati talent in the country. Such avenues serve the UAE government's mandate to increase the number of UAE nationals in the workforce by offering a platform for recruiters and job seekers to come together and pick the best talent in the country.