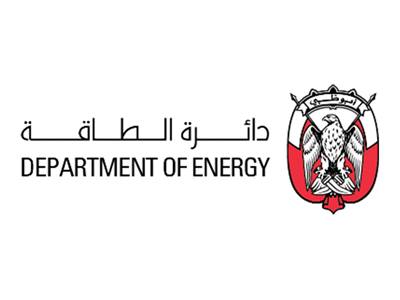 The Department of Energy (DoE) has announced the commencement phase of enhancing energy efficiency initiative in 8 buildings of its affiliates. This comes as part of "Tarsheed" programme launched by Abu Dhabi and Al Ain Distribution Companies. For it to lead by example, DoE took the initiative to adopt and implement the project on its buildings.
In this context, HE Mohamed bin Jarsh Al Falasi, the Undersecretary of DoE, said: "we assure our commitment to develop scientific basis and plans to achieve sustainable development in the Emirate of Abu Dhabi, and will support the initiatives leading to sustainable use of natural resources. Besides, we encourage other government entities to participate along with the distribution companies in building retrofits which promote energy saving and resources conservation". He also added: "enhancing energy efficiency project came under "Tarsheed" programme which was initiated by the distribution companies in order to save and rationalize the use of water and electricity in government and private buildings in the Emirate of Abu Dhabi. It is expected that saving percentage in DoE buildings will exceed 30% and provide savings about AED 3.7 million annually". On his part, HE Saeed Al Suwaidi, Managing Director of Abu Dhabi Distribution Company (ADDC) stated: "having the project adopted by DoE and implemented on its buildings is a proof of our success; this gave us confidence to continue this project throughout the Emirate of Abu Dhabi in general as well as to provide a sustainable infrastructure sector. In addition, this initiative is based on the DoE directions to raise awareness on rationalization methods in all fields including energy saving in government and private entities' buildings. Further, "Tarsheed" programme aims at addressing several challenges facing the sector in terms of demand management; where ADDC will continue to apply the same project on government buildings on a wider extend to cover private sector buildings in 2019".
Furthermore, Eng. Abdullah Al Khamiri, Strategic Affairs Executive Director in DoE and Project Manager of Building Energy Efficiency has affirmed: "this project is the first of its kind across government buildings, and is currently under the supervision phase of measures that have been taken to replace all electric devices, such as ACs, ventilation systems, lighting systems, elevators, and water pumps, etc., with energy efficient ones such as solar panels, LED light bulbs and air coolers that comply with the standards and specifications approved by the competent authorities. In addition, this project marks the beginning of the broader Demand Side Management (DSM) programme in Abu Dhabi, which will support long-term goals of economy and energy management". In this respect, DoE assured that developing sustainable buildings in Abu Dhabi is a top priority to carry on in cooperation with the concerned and competent entities. This is in line with the objectives of Abu Dhabi Plan regarding optimal use of natural resources and its sustainability for the Emirate and the coming generations. This initiative falls under Building Retrofit Programme as part of demand management programme, where it was first implemented on DoE buildings covering an area of 63,535 m2. This includes the headquarter of ADDC, EWEC, TRANSCO, AADC, Distribution Management System Centre in Al Ain, Training Centre, Distribution Management System Centre in Abu Dhabi and a DoE affiliate building. It is worth mentioning that the project is the first of its kind concerning energy performance efficiency for a selected list of Energy Services Companies (ESCO), which includes retrofitting of 8 buildings affiliated to DoE. This can save at least 30% of the total energy consumption in the next phase, where installed devices will be measured and verified to monitor operation and carry out maintenance works as well as provide proper training to task forces from different sector companies. This is to submit quarterly reports on measurement and verification of energy savings, taking the necessary measures to ensure all devices and systems are working as required. The initiative also makes sure to save energy based on the results of the detailed auditing processes, and as projected by international expertise. Hence, the project is implemented in accordance with the recommendations by energy consumption audit experts and under supervision of specialized consultants. In the meantime, the initiative includes government buildings through ADDC and will extend to cover private buildings in 2019.