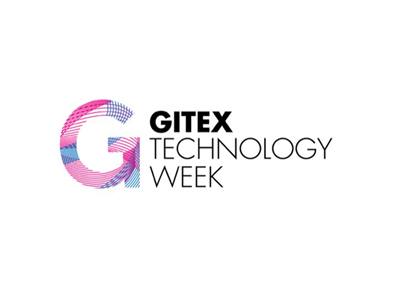 DoE and it's companies, the leading entity of Abu Dhabi's energy sector, has announced its participation in GITEX Technology Week 2018 slated for October 14-18 at the Dubai World Trade Centre
The Department is expected to cast light on a score of latest technologies used in managing the operations relevant to the sector, in addition to a numerous of highly developed electronic services at Abu Dhabi's Digital Government Pavilion, Stand S-A21 in Sheikh Saeed hall.
The DoE and it's companies, as part of its participation, aims to present a clear image of its integrated services provided to customers based on the latest technology as part of the work system in Abu Dhabi Government. Further, it seeks to obtain advanced knowledge on the innovative solutions which the world's leading technology companies are offering. Hence, the Department is looking forward objective to discuss leveraging smart solutions to build an integrated digital framework. In this context, HE. Eng. Mohammad Juma Bin Jarsh Al Falasi, the Undersecretary of the Department of Energy, said: "The energy sector is one of the key drivers of the country's economic growth; and our participation in GITEX Technology Week 2018 is aligned with the leadership's direction asserting the need to maximize benefits of the IT sector's potentials as well as integration of IT into all Abu Dhabi Government services through using the up-to-date creative scientific and technological solutions, which will consequently lead to the achievement of the UAE Vision 2021 and Abu Dhabi Economic Vision 2030."
HE added: "The energy sector's role is not only vital for the economy and industry, but it is directly associated with all walks of life. Thus, we spare no efforts to use technology in securing high-quality and safe services to all sectors and beneficiaries ahead to the achievement of economic, social and environmental sustainability. Further, we ensure to follow health and safety standards when adopting such technologies, as we all are aware of the benefits we gain from them in facilitating communication with all partners. Lately, we have launched an advanced electronic platform which allows our partners to share their ideas on promoting a sustainable energy sector and provide development plans related to our new initiatives."
Furthermore, the list of the smart and e-services provided by DoE includes licensing and regulation services, the Water Quality Regulation Reporting System (WQRRS), the Production Data Submission and Reporting System (PDSRS), Company Registration, E-tendering. On the other hand, the DoE has also prepared a set of initiatives to be launched in GITEX this year, such as fast- tracking licensing for small activities (small scale) which can be issued online following simple steps. This service has other advantages which will be revealed during the exhibition.
It is worth mentioning that DoE is aiming to achieve the optimal level of energy-related services and keep up with the latest developments in the industry. The energy sector embraces all the activities, works and services related to the following: gas and oil products processing, storage, transmission, distribution, supply, and buy/sell activities; clean/renewable power generation, transmission, distribution, supply and buy/sell activities; water production, treatment, desalination, storage, transmission, distribution, supply, buy/sell activities; wastewater collection, treatment, disposal and recycling of sewage and waste water; as well as the chilled water production, storage, distribution, and supply for Central Cooling Systems.