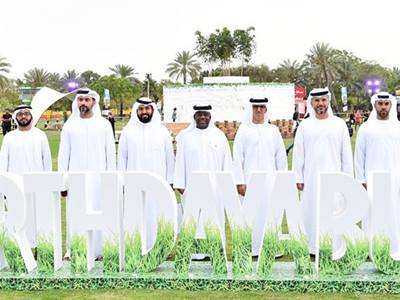 The Department of Energy in Abu Dhabi has marked Earth Day, organising a social event at Um Al-Emarat Park in Abu Dhabi.
Several local government entities, namely the Department of Community Development, Abu Dhabi Agriculture and Food Safety Authority and Abu Dhabi Distribution Company took part in the event.
The gathering included several interactive activities designated for various age groups, which focused on the importance of cooperation between people in neighbourhoods and communities to preserve the environment. They also included awareness initiatives on how to optimise the use of natural resources.