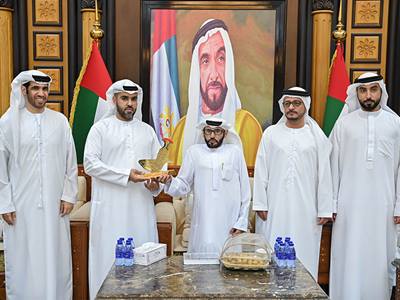 In a collaborative effort with Majalis Abu Dhabi at the Citizens and Community Affairs Office of the Presidential Court, the Abu Dhabi Gas Safety Committee recently organised an awareness workshop that drew a substantial number of local residents. Engineer Abdul Rahman Al-Alawi, Director of Health, Safety, and Environment at the Department of Energy (DoE) - Abu Dhabi, led the workshop, which was held at Sheikh Khalid bin Khayat bin Tanaf Al Menhali's Majlis.
At the workshop, which was centred around the theme of 'Safe Use of Gas Cylinders,' Al-Alawi emphasised the critical importance of adhering to safety protocols when working with gas cylinders. This includes safe practices during transportation, storage, and installation. He underscored the necessity of ensuring that extensions and regulators meet international standards and are of high quality before using gas cylinders. Proper installation of regulators for cooking appliances was also highlighted to prevent potential fire hazards caused by negligence.
Highlighting the proactive efforts of the Abu Dhabi Gas Safety Committee, Al-Alawi revealed that numerous inspection campaigns have been carried out in residential and commercial buildings across Abu Dhabi. These campaigns identified recurring improper practices, leading to corrective guidance for non-compliant facilities.
Al-Alawi further endorsed the installation of the 'Hassantuk' system, an essential tool for enhancing safety. This system provides critical controls to protect lives and property, enabling immediate responses during emergencies by offering location information and residents' contact details.