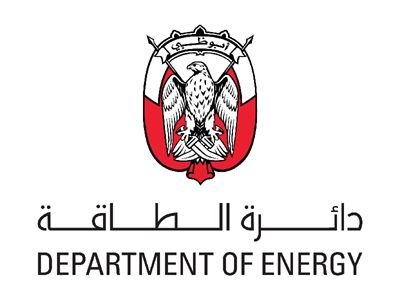 The Abu Dhabi Department of Energy (DoE) announced today that as Principal Partner of the upcoming Abu Dhabi Sustainability Week (ADSW) 2023, which is being held under the patronage of His Highness Sheikh Mohammed bin Zayed Al Nahyan, President of the UAE and is hosted by Masdar (Abu Dhabi Future Energy Company) between 14 – 19 January at the Abu Dhabi National Exhibition Centre "ADNEC". The Abu Dhabi Sustainability Week will be themed 'United on Climate Action towards COP 28', and will bring together state and government leaders, policy makers, experts, investors, entrepreneurs, and youth from around the world. DoE will be part of a global dialogue about the importance of finding pro-climate, pro-growth solutions to help achieve net zero goals in the future, as DoE delegates will be attending a series of industry roundtables and panel discussion, presentations, strategic workshops and meetings, and media engagements.
DoE's stand at ADSW 2023 will be located at ADNEC Atrium stand A200, where it will highlight the first milestone of Abu Dhabi's energy transition, as well as the Clean Energy Strategic Target 2035, and the role this plays in the UAE's Net Zero by 2050 strategic initiative. DoE will be supporting the Youth 4 Sustainability programme, which will be hosting it Y4S Forum during Abu Dhabi Sustainability Week. The forum aims promotes youth empowerment and participation in climate action and energy transition. It will help bring together leaders, experts, entrepreneurs, and youth to discuss ways to engage youth in a transgenerational dialogue towards building a robust and inclusive sustainability agenda.
The DoE will provide an update on how its initiatives including the DSM program, Clean Energy Certificates, Clean Energy Strategic Target 2035, and Energy Market Reform are progressing at their various stages of implementation. It will also discuss its five key policies in the fields of EV Charging, Waste-To-Energy, Recycled Water, District Cooling, and Hydrogen Policy and Regulatory Framework, which are impacting climate change and ensuring a steep reduction in CO2 emissions. The DoE will also present its revised Integrated Energy Model, the Energy Cube, which provides tools and platforms to assess the impact of its policies and scenarios on the energy sector's objective functions.
The DoE is leading the way towards a cleaner, greener future with innovative policies and regulations that encourage the growth of a sustainable energy and water sector in partnership with a variety of public and private players. It also continues to regulate the emirate's energy sector in accordance with international best practices and standards and oversees the implementation the Abu Dhabi Demand Side Management and Energy Rationalization Strategy (DSM) 2030, an integrated strategy that aims to achieve significant economic and environmental benefits and ensuring the stability of the energy demand ecosystem and the sustainability of its sources in the emirate in line with Abu Dhabi's vision and the relevant national strategies of the United Arab Emirates.