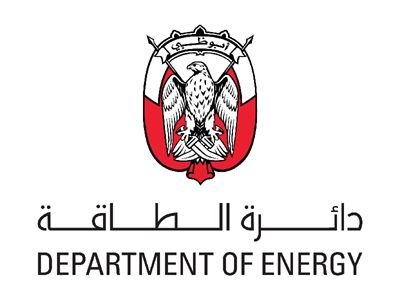 Based on its strategy of cooperating with local and international entities working in the capital's energy sector, the Abu Dhabi Department of Energy (DoE) has established a partnership with Marubeni Corporation (Marubeni), a Japanese trading and investment firm that is one of the largest investors in Abu Dhabi's power sector.
A Memorandum of Understanding (MoU) was struck between DoE and Marubeni today during Abu Dhabi Sustainability Week 2020, which is underway from January 11-18 in the UAE capital. The agreement was signed by H.E Eng. Mohammed Bin Jarsh Al Falasi, Undersecretary, Abu Dhabi Department of Energy, and Ichiro Takahara , Chief Executive Officer, Power Business, Energy & Metals Group of Marubeni.
"Our partnership with Marubeni, one of the largest investors and developers in the power sector of Abu Dhabi, is strategic at all levels. This MoU represents a continuation of our existing relationship with Marubeni, a partner on Noor Abu Dhabi project – the largest solar power plant in the country. This new agreement enables us to achieve greater cooperation and to explore jointly the key objectives of DoE, namely the efficient use of water and electricity, and to also explore the hydrogen opportunities, with the ultimate goal of becoming a world leader in efficient energy usage including hydrogen." said H.E Eng. Mohammed Bin Jarsh Al Falasi.
"Marubeni has distinguished competencies in providing power supply through multiple sources. We will work during the next period with our mutual visions aligned to enhance the work environment, achieve our mutual goals, serve Abu Dhabi's interests with regards to energy and achieve sustainable development in all sectors," H.E added.
Ichiro Takahara commented: "We are delighted with this MoU signed with the Abu Dhabi Department of Energy, as it represents a substantial opportunity to further cooperation between our company and DoE. We will harness our potentials and expertise in promoting investments in Abu Dhabi's power sector, as the emirate pays great attention to the sector, and to finding innovative solutions to achieve sustainable development based on clean and renewable energy. We are committed to providing all efforts needed to make this agreement a success."
The 3-year agreement facilitates cooperation between the two parties in the spheres of improving the water and electricity usage, and exploring the commercial viability of producing and using hydrogen in Abu Dhabi. It also provides an opporuniy for Marubeni to introduce its world-class expertise and know-how in the fields of cooperation to the Abu Dhabi Department. of Energy
As per the agreement, the two parties will work to identify and explore areas of cooperation and to find ways of efficiency in water and electricity use, researching the technical and commercial feasibility of producing hydrogen from clean energy sources in Abu Dhabi, and the opportunities for its final use and export.