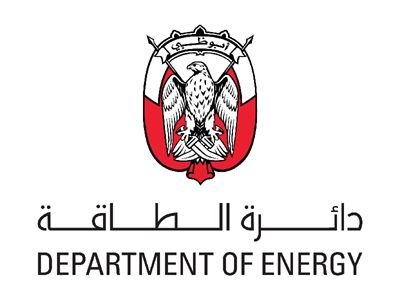 The Abu Dhabi Department of Energy (DoE) has announced the launch of a new live Energy Efficiency Advisor service to support the emirate's residential customers in making more energy-efficient choices that help reduce the consumption of water and electricity at home and drive sustainability.
The new service is a short-term "behaviour-nudging intervention" that complements DoE's efforts of applying behavioral science to shift patterns of water and electricity consumption by targeting key consumers and providing them with tips and practical advice that appeal to their personal motivations..
Energy Efficiency Advisor services are free for all residential consumers and include access to home energy efficiency experts as well as virtual home energy assessments. In an initial phase that runs until the end of July 2021, residential consumers can access the services by requesting a callback from an Efficiency Advisor which can be completed via a registration website link (https://useitwisely.doe.gov.ae/) or by calling the hotline number (02 20 70 800). The Efficiency Advisor would answer consumers' queries about practical ways to reduce water and electricity consumption at home and would provide them with tips to make more informed decisions to reduce their utilities bills. Consumers can also seek out a Virtual Home Assessment via a live video-call session where an Efficiency Advisor would review the current power and water consuming equipment they have at home and accordingly provide them with tailored recommendations of equipment upgrades they can make to maximise home energy performance. Efficiency Advisors would also guide consumers on where to purchase efficient products.
Consumers who request a callback from Efficiency Advisors will have the opportunity to receive a Self-Install Kit, which contains several do-it-yourself (DIY) water and energy efficiency items along with a Use It Wisely Leaflet for fun and engaging installation guidelines for the entire family to follow and enjoy. The Self-Install Kit includes four different sizes of sink/kitchen faucet aerators, a low-flow showerhead and regulator, three LED light bulbs, a water measurement bag, and a faucet replacement key.
DoE Undersecretary, H.E. Mohamed Bin Jarsh Al Falasi, said: "The behaviour-nudging interventions we are introducing are aligned with the goals of the Abu Dhabi Demand Side Management and Energy Rationalization Strategy 2030 and complement the energy saving awareness initiatives we incorporated in the Use It Wisely campaign. We have conducted behavioral science-based research to understand factors influencing residential energy and water consumption in Abu Dhabi. We used those insights to design nudging interventions such as the various Energy Efficiency Advisor service options that have the potential to assist consumers with the challenges associated with their home energy efficiency while providing them with practical tips and tools to reduce their water and electricity consumption."
His Excellency added: "Conscious and responsible use of energy at home has a direct impact on economic and energy security efforts that underpin Abu Dhabi's sustainable development growth and ensure sustainable access to energy for future generations. This is why we will continue to work directly with consumers to help them redefine their water and power consumption habits and guide them towards a more energy-efficient lifestyle."
The Use It Wisely campaign has been running since July 2020 across DoE's social media platforms and a few local TV and radio channels. Through a range of water and electricity saving tips, competitions and awareness on benefits of wise consumption, the campaign encourages individuals and families to adapt sustainable energy-efficient practices at home.
While the DoE's current behaviour-nudging interventions will pave the way for a long-term behavioural change programme, a Use It Wisely smartphone app has been launched. This digital platform is a central hub for all behavioural change nudges, giving consumers access to all current interventions and a wealth of personalised information, competitions, and educational resources. The app will gradually incorporate more features to nudge consumer behavior. The App is now available on the Apple Store (https://apple.co/3qtS7Ea) and Google Play (https://bit.ly/2NvXlAK).