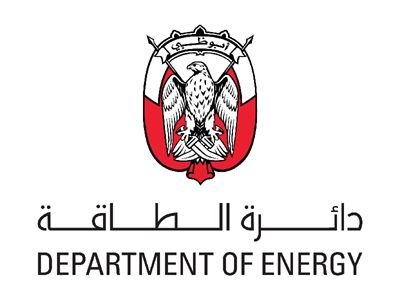 The Abu Dhabi Department of Energy (DoE) has announced it will be joining Abu Dhabi Sustainability Week 2020 – and all its associated events and programmes, including the World Future Energy Summit – as the Principle Partner.
The partnership allows the DoE to sponsor various events at Abu Dhabi Sustainability Week, which takes place from January 11-18, 2020, that align with the DoE's mission to drive Abu Dhabi's energy transition, ensuring environmental sustainability, energy efficiency and security of supply. These include activities targeting youth and women in the sustainability sectors, as well as platforms that support and promote innovation and capacity building, including Women in Sustainability, Environment, and Renewable Energy (WiSER), the Youth 4 Sustainability (Y4S) initiative, and the Festival at Masdar City.
"The Abu Dhabi Department of Energy is committed to spearheading efforts to transform the energy sector and ensure efficiency and sustainability across all our activities," said H.E. bin Jarsh. "Abu Dhabi Sustainability Week undoubtedly holds significant opportunities for Abu Dhabi and the UAE to achieve their sustainability goals, all while cementing the country's position as a global energy and sustainability capital."
"For the second year running, we are partnering with Masdar to organise a successful annual global conference that facilitates the exchange of experiences and ideas among participants, establishing ADSW as the most prominent, must-attend affair on energy experts' and policymakers' calendars," H.E. added. "We are confident that ADSW and its rich programme this year will boost the emirate's energy transition and sustainability agenda, support our government's direction, and empower youth to play a key part in achieving the global objectives of sustainable development."
"Abu Dhabi Sustainability Week would not be the globally successful event it is today without the enthusiastic and heartfelt support we receive from stakeholders across the United Arab Emirates and in particular, Abu Dhabi Department of Energy, which is at the forefront of the implementation of the UAE Energy Strategy 2050," said Mohamed Al Ramahi, CEO of Masdar.
"Today, the economic case for clean technologies and the decarbonisation of the power sector is undeniable. Awareness of that message, and of the need for ever more environmentally responsible behaviour in our communities, is growing year by year. Having the commitment of the Abu Dhabi Department of Energy as Principal Partner of Abu Dhabi Sustainability Week for the second year running shows that the momentum is already building for another extremely successful event, one that will yet again encourage both critical debate and concrete action."
During the week-long event, the DoE will introduce visitors to the latest developments in Abu Dhabi's energy sector and its energy transition journey, as well as announce new initiatives and projects.